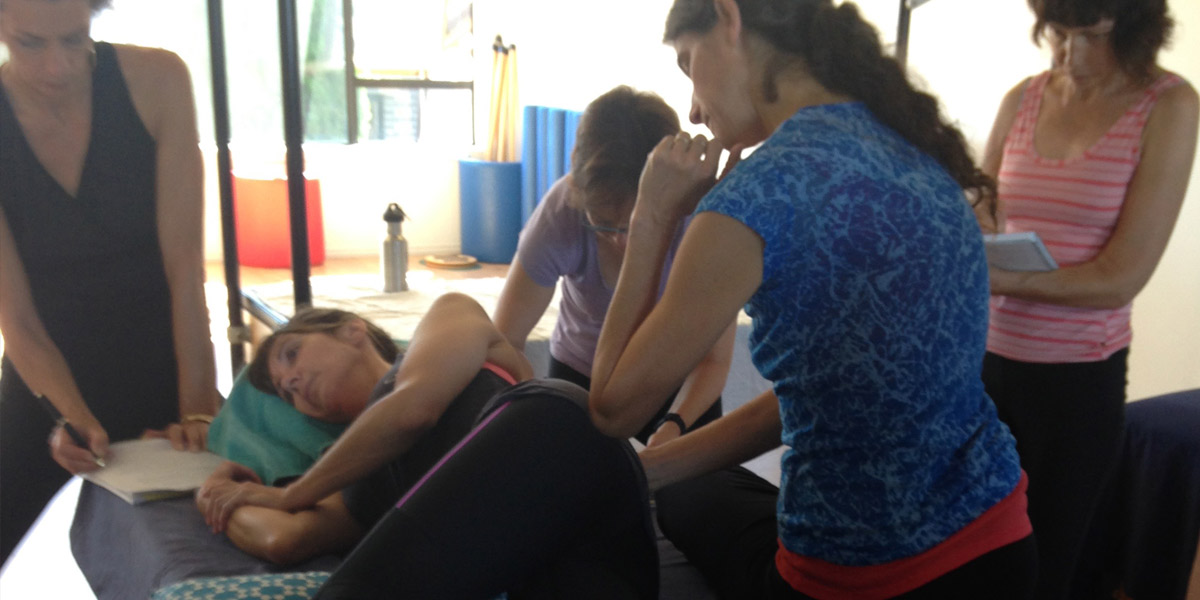 This is a Hands-On full weekend course. You will learn the unique Bodylight treatment method. A combination of Shiatsu, Reflexology, Fascia release, Deep tissue, Assisted stretches, Reiki and Thai Yoga massage.
The Bodylight treatment is very effective for rehabilitation and deep relaxation. A great tool for any bodyworker, therapist or Pilates/Yoga instructor.
The Bodylight treatment and manual therapies is a vital tool as part of the Bodylight mindful-movement method.
My aim when giving treatment is to work with the whole person, to improve their movement and well-being.
The Bodylight treatment aids the process of restoring the mind-body-breath function and connection.
During the treatment we will be using the same Bodylight concept, principles and tools to treat a client who might also be attending classes and developing an understanding of how their wellness can be enhanced by the mind and by directing qi-flowing life force energy where it's most needed at the present moment.
The treatment itself is designed to aid in general pain relief, tension release, joints lubrication, vitality and circulation. It is a pleasant positive experience. It contributes to a sense of peaceful connection of mind in body, a calmer observation of the body and a comfortable physical state.
The treatment can improve and alleviate specific conditions, aches, stiffness and chronic pain.
Date and Time: Saturday & Sunday 8-9 August 2020
Cost: $450
Instructor: Edna Levy
Manual Therapies Weekend Course